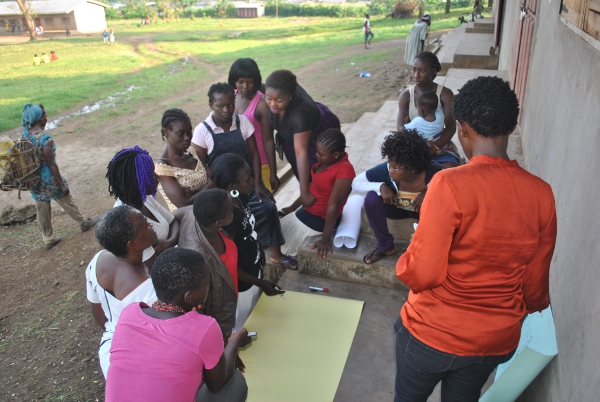 Human IS Right operates a strong Cameroonian internship program, open to university students, local professionals, and qualified individuals with a strong interest in human rights work. National interns play an important role at HisR, lending their work experience, creativity, and knowledge of Cameroonian human rights issues to further the organization's programmes and services. An internship at HisR for Cameroonian citizens is also a great opportunity to learn and promote the resolution of human rights issues, especially those facing Cameroon today.


Basic Requirements for Cameroonian Interns:
Cameroonian citizenship
Willingness to stay for three-six months, unless otherwise agreed
Ability to work independently within a team and to drive projects forward with minimal supervision
Ability and motivation to contribute effectively to both the organization's field work and office responsibilities (both are vital to HisR's success)
A general understanding of human rights and the desire to learn more
Adherence to the confidentiality of sensitive information pertaining to HisR's work
Respect for the copyright nature of all written documents prepared by interns, all of which shall be the property of Human IS Right
Fluency in spoken and written English Computer literacy
HisR National Internship Fee

As a local organization, Human IS Right cannot pay interns for their office placements and field work. Interns are expected to fund their own transportation, housing, and living expensesduring the internship period. In order to cover administrative and field costs, HisR charges a fee of 10,000 CFA for each intern (this charge could be dropped in case of impossibility to be paid).

Application
If you wish to apply for any of the aforementioned national internship positions, please send your CV and a letter of motivation to HisR, according to the following guidelines.
1. A Letter of Motivation:
Please include the following information:
Why you want to intern with HisR?
Which internship do you aspire to have?
When you wish to arrive and how long you wish to stay?
What specific skills and experience you will bring to this project?
2. A Curriculum Vitae:
Education
Work history
Volunteer/intern experience

Email everything to info@humanisright.org
If you have any questions about the internship, please email us to info@humanisright.org
Applicants will have to state their nationality clearly on the application.
!!!Action: Adopt Human is Right!!!
(24/09/2016 15:50)
(24/09/2016 15:48)
(24/09/2016 15:46)
(22/03/2016 19:49)
(22/03/2016 19:46)
(21/11/2015 19:11)
(26/10/2015 20:28)
(11/09/2015 09:52)
(19/01/2015 14:57)
(05/01/2015 18:44)
(05/01/2015 18:43)